Join TBPA Today!

An investment in TBPA is an investment in your service and business. A strong Business and Professional Association is a commitment to a thriving community. Membership in TBPA offers a solid network of promotion, education and support.
Members are included in promotional events, receive reduced fees for booths or displays at Founders Day, and
benefit from coordinated publicity in handouts, brochures and event programs.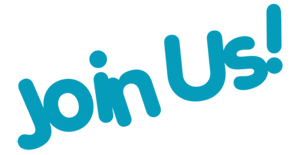 By working collaboratively, the Association makes a positive impact on the Greater Tunkhannock Area by
Increasing visitors and tourism

Offer small businesses an edge in the changing economy

Network among business and professional organizations

Work with the Wyoming County Chamber of Commerce and the

Endless Mountains Visitors Bureau to maximize efforts

Contribute to the local economy and quality of life
We're Inviting You to Join Us!
---
This last year TBPA

• Produced three activities (Tunkhannock Founders' Day, Christmas in Our Hometown and Wreaths Around Tunkhannock) resulting in more than 15,000 visitors to the area with an economic impact of nearly ˝ million dollars.

• Assisted with the advertising of "Airing of the Quilts" with grant support through the Endless Mountains Visitors Bureau.

• Invested over $20,000 in marketing and promotions for the Tunkhannock area.

• Promoted collaborations among the business community, elected officials, nonprofits, and area residents.

• Successfully applied for and received $11,000 in grant assistance to promote the area & events.

• Worked closely with the Endless Mountains Visitors Bureau and the Chamber of Commerce to maximize efforts & avoid duplication.

Membership helps to promote Tunkhannock and the following events:
Tunkhannock Founders' Day
Christmas in Our Hometown
Wreaths Around Tunkhannock

IN 2013 TBPA produced a new membership directory that is distributed regionally and at TBPA activities

---
Who should join TBPA?

• Any business
TBPA includes any business in the greater Tunkhannock area. Businesses located outside of downtown are welcomed and encouraged to participate in Association events & meetings. TBPA will help direct visitors to your businesses, through the TBPA website as well as membership directory. TBPA promotes collaboration among all members.

• Professional firms
TBPA is an opportunity for area professionals to volunteer time & expertise, to assist with events and to promote their involvement in the community. In addition, professional membership provides a means to be supportive of area businesses.

• Nonprofit agencies
Nonprofit agencies can promote awareness, host booths for educational purposes, and join with the Association in promoting an improved quality of life for Tunkhannock area residents and beyond. Nonprofit membership offers agencies a means to "give back" by being supportive of the business community.